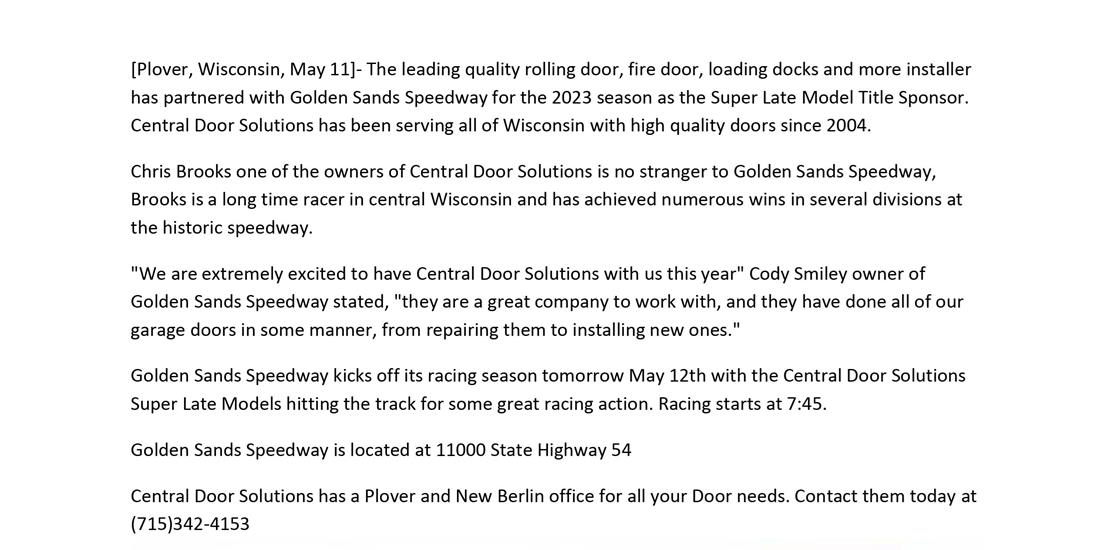 5/11/2023 -
CENTRAL DOOR SOLUTIONS TO PARTNER WITH GOLDEN SANDS SPEEDWAY [Plover, Wisconsin, May 11]- The leading quality rolling door, fire door, loading docks a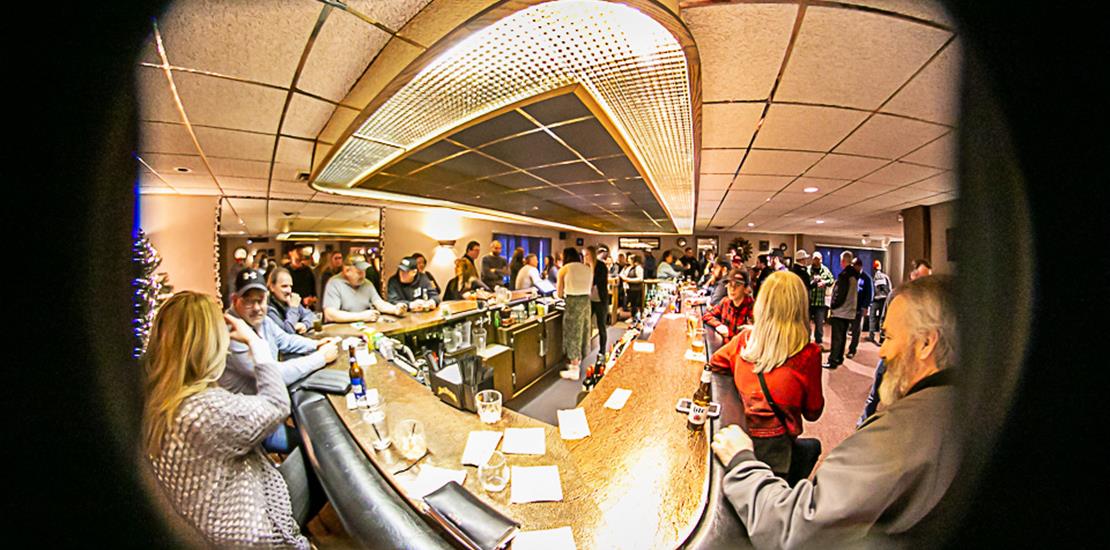 2/5/2023 -
The 2022 Season Championship banquet was held Saturday February 4th at Sky Club in Plover. For more pictures check out our Facebook page below. https: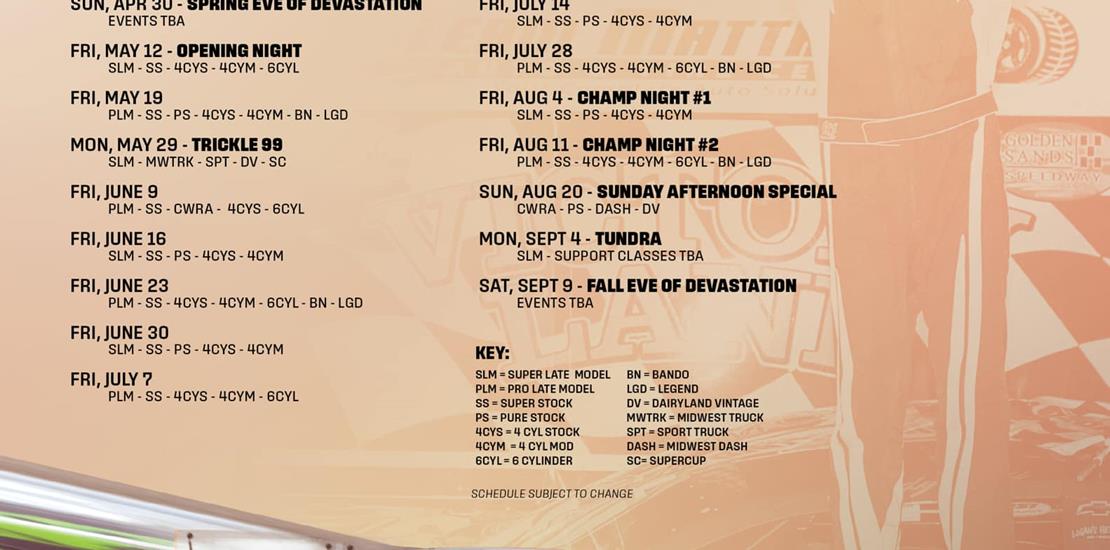 1/23/2023 -
The 2023 Golden Sands Speedway Schedule has been released!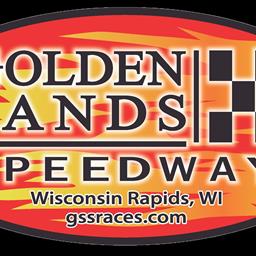 7/22/2023 - Golden Sands Speedway
Plover, WI
Midwest American Muscle Showdown
Pits Open

8:00 AM

Racing Starts

1:00 PM
11000 Hwy 54

Wisconsin Rapids, WI 54494
Next Event
To Be Announced!
Driver Registration